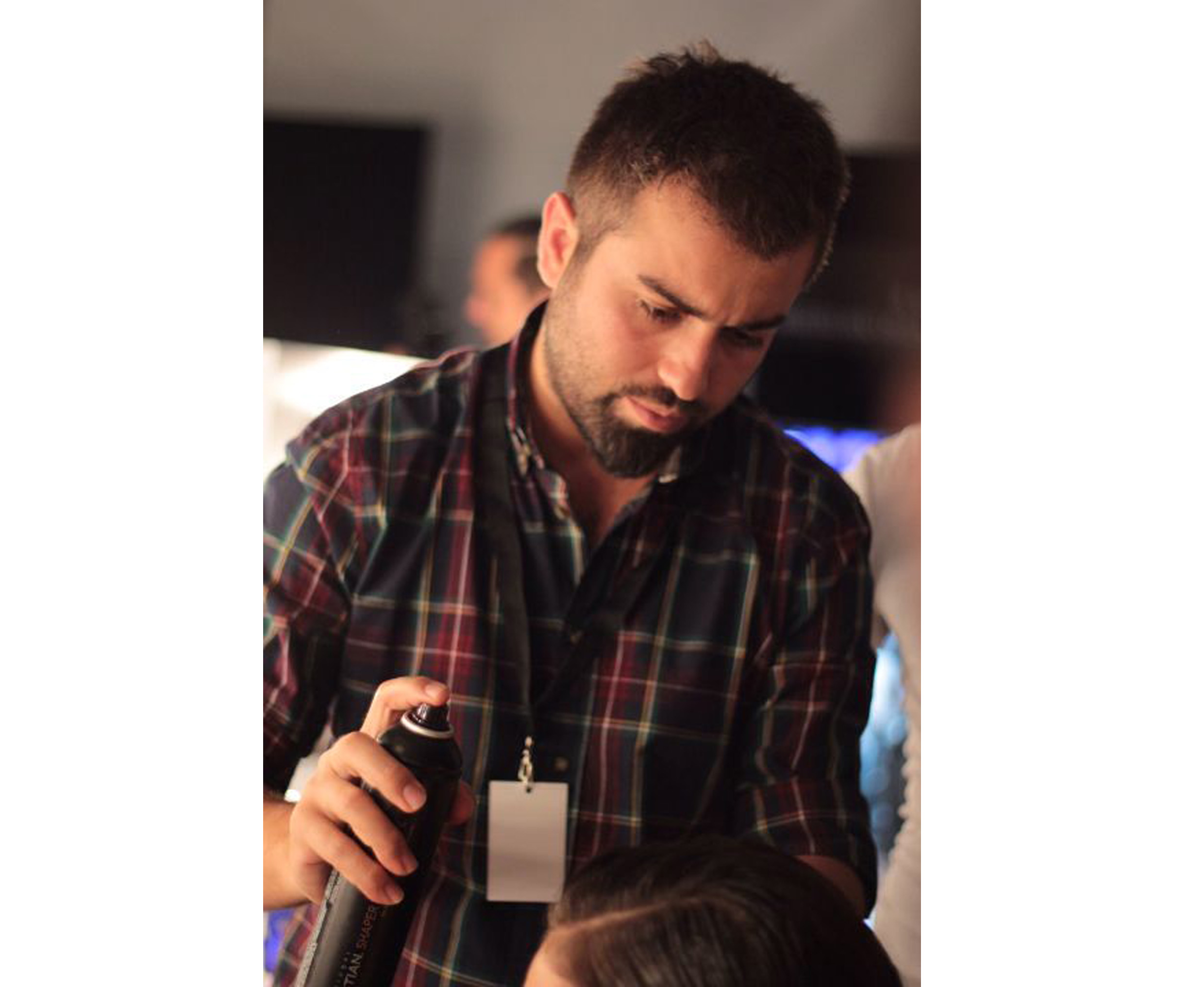 AHMET ÇOBAN
We suppose all of our followers know Ahmet.We always share our extremely talented hair stylist with you when we have a chance!
When interviewing about the fashion week, we tried to pick people who took part in fashion week separately like designers, visitors, makeup artists, models, bloggers…We have published some of the interviews this month on Harper's Bazaar Turkey. And we are going on with sharing the rest here…
Just like Ahmet Çoban said, maybe the real inspiration is on the backstage, what do you think?Here comes his thoughts, enjoy the rest…
Bizi izleyip de Ahmet'i tanımayan yoktur. İnanılmaz yetenekli sac stilistimizi her fırsatta sizlerle paylaşırız!
Moda Haftası için röportaj yaparken, haftaya farklı şekillerde katkıda bulunmuş insanları seçmeye özen gösterdik. Örneğin tasarımcı, ziyaretçi, makyaj uzmanı, model, blogger gibi. Röportajların bir kısmını bu ay Harper's Bazaar sayısında yayınladık. Ve burada da paylaşmaya devam ediyoruz…
Tıpkı Ahmet Çoban'ın da dediği gibi gerçek ilham belki de gerçekten backstagetedir, ne dersiniz?
AHMET ÇOBAN
HAIR STYLIST / SAÇ STİLİSTİ
The Source of Inspiration: Backstage!
"We took part in many fashion shows as the Makas Nişantaşı team at Mercedes-Benz Fashion Week İstanbul which was between 7 and 11 October.  Colorful moments happened at the backstage where we styled the hair in the best way for models who went from pillar to post betweem fashion shows have been the source of inspiration for all of us. Every designer had a unique story at Fashion Week Istanbul where 2014 S/S collections were shown. We reshaped the styles we had in our minds according to these stories for the most important fashion days of the city.
Similar make up applications were made to the backstage looks which -opposite to last years- where natural, naive and understated hairstyles were prominent. Straight, wavy, ponytail and knots that remind 1950's were among the styles that were requested by designers mostly. We also saw that popular hair accessories from foreign countries were applied at Fashion Week İstanbul.
We have already missed the backstage memories that were so busy but joyful at the same time as the Makas Nişantaşı team."
Gerçek İlham Kaynağı: Backstage!
"7-11 Ekim tarihleri arasında gerçekleşen Mercedes Benz Fashion Week İstanbul'da, biz de Makas Nişantaşı ekibi olarak pek çok defilede görev aldık. Defileler arasında mekik dokuyan modellere katılacağı defileler için en uygun saç modellerini uyguladığımız backstage'te yaşanan renkli görüntüler hepimize ilham kaynağı oldu. 2014 ilkbahar-yaz sezonuna ait koleksiyonların sergilendiği Fashion Week İstanbul'da, her tasarımcının ayrı bir hikayesi vardı. Şehrin en önemli moda günleri için kafamızda tasarladığımız modelleri, bizler de bu hikayelere uygun olarak yeniden biçimlendirdik.
Geçtiğimiz senelerin aksine doğal, naif ve abartısız saç modellerinin hakim olduğu backstage görünümlerine, aynı paralellikteki makyaj uygulamaları eşlik etti. Düz, kendiliğinden dalgalı, at kuyruğu ve 1950'leri anımsatan topuz modellerinin ön plana çıkması, tasarımcıların bu seneki başlıca isteklerindendi. Aynı zamanda yurtdışında popüler olan saç aksesuarlarının bu sene Fashion Week İstanbul'da da bazı şovlarda uygulanmaya başlandığına şahit olduk.
Makas Nişantaşı ekibi olarak yoğun ama bir o kadar da eğlenceli geçen kulis anılarımızı şimdiden özledik bile:)"