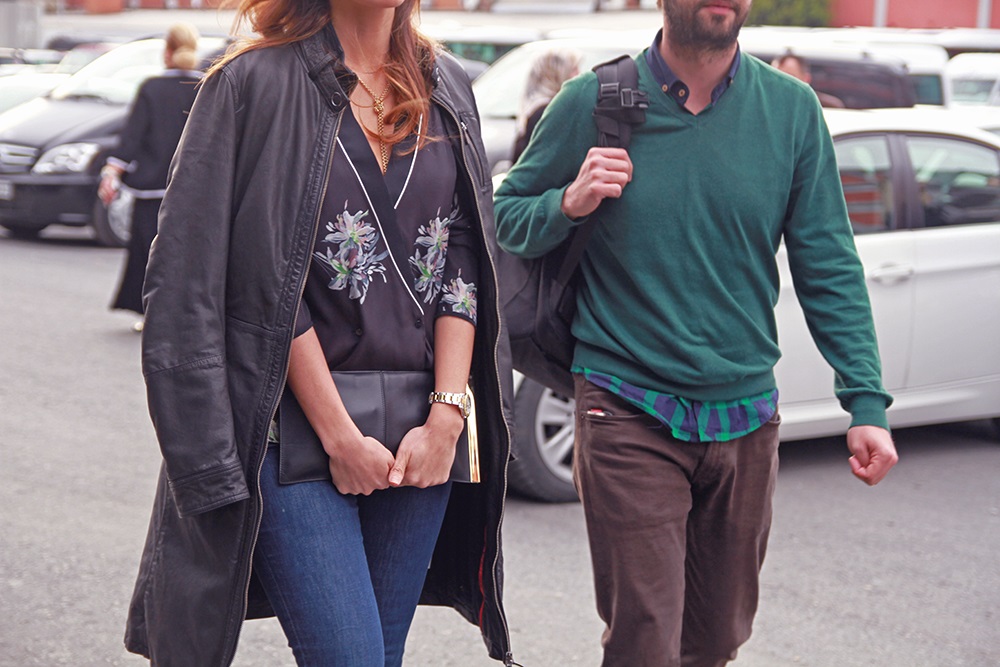 I always liked to wear pyjamas, here in one printed shirt I found from Zara,which has deeply inspired from the geisha trend.(see here another one)
P.S. What goes around comes around…
Special thanks to Ozan Balta for the lovely pics!
Pijama ustleri hep cok sevmisimdir.IFW' in ilk gunu giydigim bu geysa gomlegi Zara'da buldum! Acikcasi takim halinde satiliyor ama tek parcasini giymek daha 'ben' gibi geldi! i
Not. Ne ekersen onu bicersin…
Fotograflar icin Ozan Balta'ya cok tesekkurler…
Aysegul
Shirt, Zara
Jeans, J Brand
Shoes, Christian Louboutin
Bag, Balenciaga
Leather Coat, Emporia Armani (On Sale!!)
Kisses!
Ilk Fotograf Vogue Turkiye sayfasinda alinmistir.