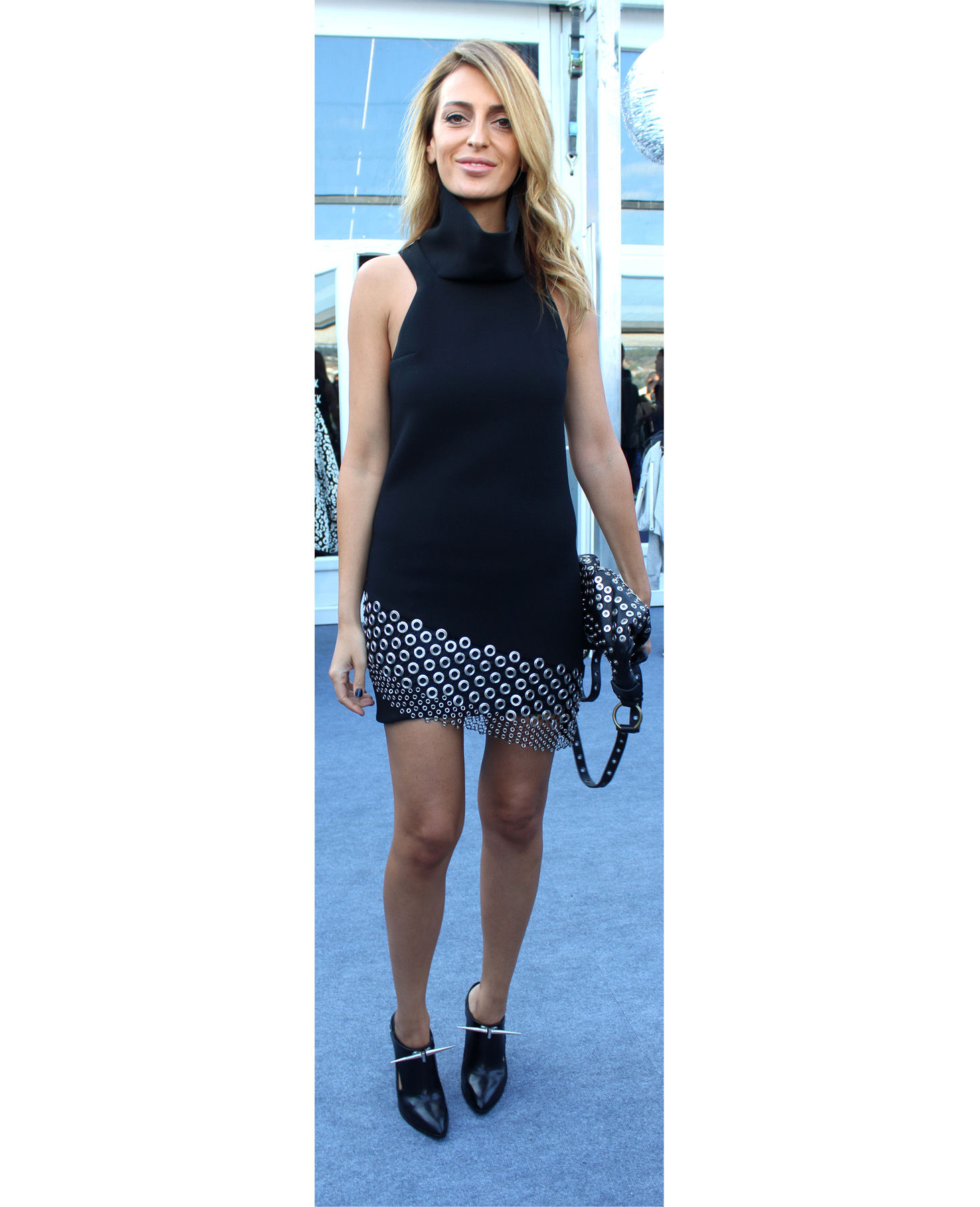 We talk fashion, we write fashion, we design fashion. Even though we are from different fields, we focus only and only on the power of design when it comes to Mercedes-Benz Fashion Week Istanbul.
And here is a new view point of view, a new interview; dear Beyza Arslan and Mercedes-Benz Fashion Week Istanbul.
Moda konuşuyoruz, moda hakkında yazıyoruz, moda için tasarlıyoruz… Farklı sektörlerden de olsak hepimiz Mercedes-Benz Fashion Week Istanbul söz konusu olunca yalnızca ve yalnızca tasarımın gücüne odaklanıyoruz.
İşte yeni bir bakış acışı, yeni bir röportaj, sevgili Beyza Arslan ve Istanbul Moda Haftası…
BEYZA ARSLAN
CONTRACTOR / MÜTEAHHİT
We know that you are also interested in foreign fashion weeks and that you invest in show dresses. When you compare Istanbul Fashion Week with other fashion weeks, what 3 things could you think of that if these happen, Istanbul Fashion Week would be super? Do you buy any show dresses from designers in Turkey?
Yes, I am following fashion weeks for a long time.Istanbul Fashion Week is improving every year. Designers, the location, the tidyness of the venue, services and organization was great this year. However, to start with the things I want to make happen, people who shoot photos like bloggers, press, or fashion lovers should also shoot and share photos of people with an original style rather than only shooting photos of celebrities since it is this way abroad. For the second one, I  am glad the competition has increased between designers, but I think designers should support each other and create mutual synergy, and then maybe organize a combined party since I believe this would be great for the marketing. For the third one, celebrities should wear dresses of these designers during fashion week and other times. I, unfortunately, also cannot do this but I have plans to do soon.
It is known that you have studied textile as a student, do you wish to have chosen a career in fashion?
Fashion is just a passion for me. Wearing, sharing fashion related images on Instagram, etc. is like a hobby for me. I thought of having a job in fashion in high school, I studied textile since I thought construction was for men. However, when I came back, helping my father in our family business became my choice and my life.
If everything was possible, which designers and brands would you like to see at Istanbul Fashion Week?
There are some foreign designers that I like the style of in the last seasons, and I like at least a few pieces from them, like Celine, Victoria Beckham, Antonio Berardi, Alexander Wang and Balenciaga. Also, I have a new favorite: Anthony Vaccarello. From Turkish brands, Mybestfriends is the brand that I buy most and I like the style of most! And from designers, I would have loved to see the fashion shows of Hakan Yıldırım and Elif Cığızoğlu this season.
………………………………………………………………………..
Yurt dışında da moda haftalarına ilgin olduğunu ve şovluk parçalara yatırım yaptığını biliyoruz. Diğer Moda Haftalarıyla kıyasladığında, İstanbul Moda Haftasında şunlar olsa süper olur dediğin 3 şey sayabilir misin? Türkiye'deki tasarımcılardan şov parçaları satın alıyor musun?
Evet, çok eskiden beri modayı ve moda haftalarını yakından ve uzaktan takip ediyorum. İstanbul Moda Haftası git gide güzelleşiyor.Tasarımcılar, mekân, mekânın temizliği, servisler ve organizasyon bu sefer gerçekten çok iyiydi. Olmasını istediğim şeylerin başında, fotoğraf çekmeye gelen basın, blogger veya moda tutkunu insanların sadece ünlüleri değil, güzel ve orijinal stili olan herkesi çekmeleri ve paylaşmaları var. Çünkü yurtdışında bu böyle…Ikinci olarak modacıların rekabetinin artması güzel ama birbirine de destek olup ortak bir sinerji yaratmaları mesela ortak bir parti vermeleri gerektiğini düşünüyorum, ses getirmesi açısından daha iyi olacaktır.Son olarak gelen ünlülerin moda haftalarında ve normal zamanda daha çok bu tasarımcıların kıyafetlerini giymeleri. Bunu maalesef ben de fazla yapamıyorum ama önümüzdeki zamanlarda yapmayı planlıyorum.
Tekstil eğitimi aldığınız biliniyor, kariyerinizde moda alanında ilerlemiş olmak ister miydiniz? 
Moda benim için sadece bir tutku. Giyinmek, Instagram'da vs modayla ilgili görseller paylaşmak, hobi gibi bir şey. İş olarak yapabileceğimi lise çağlarında düşünmüştüm. İnşaat sektörünün erkeklere göre olduğunu düşünerek tekstil okudum, fakat dönünce babamla aile şirketinde ona yardımcı olmak benim tercihim ve hayatım oldu.
Her şey mümkün olsaydı, İstanbul Moda Haftası kapsamında hangi tasarımcıların ve markaların da defileleri yer alsın isterdin?
Yabancı bazı tasarımcılar var ki tarzı ve çizgisi çok net. Birkaç sezondur mutlaka birkaç parça beğeniyorum. Celine, Victoria Beckham, Antonio Berardi, Alexander Wang, Balenciaga gibi. Bir de yeni kesfettigim bir marka var ki favorim şu an o…Anthony Vaccarello. Türk tasarım markalarından tabi ki Mybestfriends, en çok aldığım ve stil sahibi bulduğum marka! Tasarımcı olarak, Hakan Yıldırım ve Elif Cığızoğlu'nun da bu sezon defilelerini izlemeyi çok isterdim!